Auto-Generate PDFs Made easy
with Zapier, Integromat, N8n #Nocode or a Simple REST API
The most flexible template editor for generating PDF documents
Our PDF template editor supports WYSIWYG, HTML, and Markdown to PDF conversion. It also allows you to preview the final output of your PDF, including the footer and header.
Create beautiful PDFs with APITemplate.io and a flexible HTML template
Generate PDFs quickly with our PDF Generation API
Register an Account with APITemplate.io
Register for free to create 50 PDFs monthly
Create a PDF Template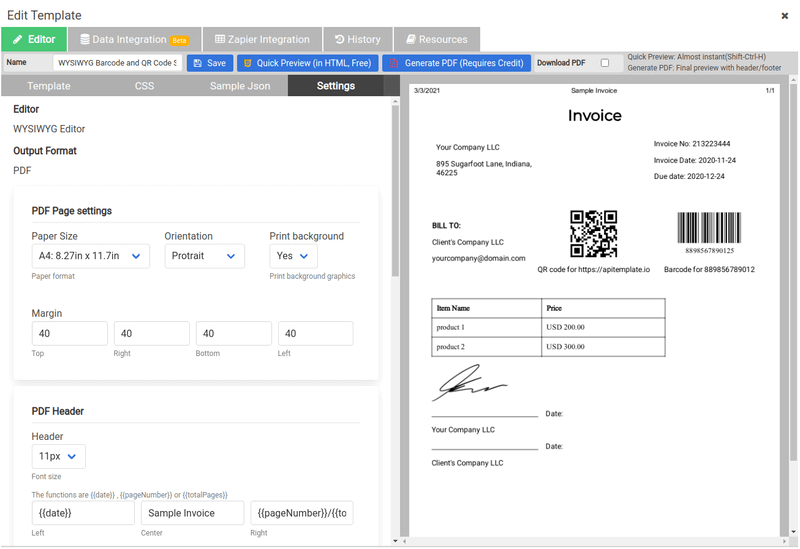 Create a PDF template (HTML, WYSIWYG, or Markdown) from our default templates and customize it to fit your requirements
Make a call with Zapier, Integromat or REST API to create a new PDF based on the template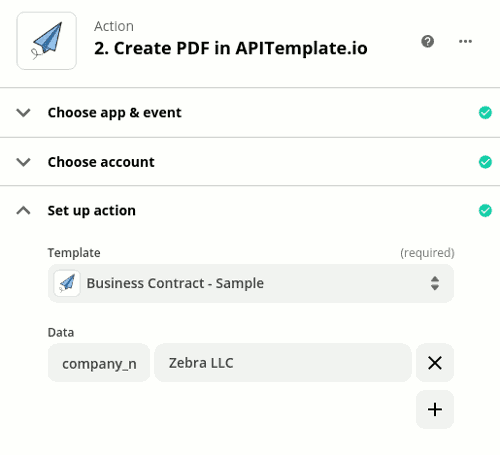 Submit your JSON or key-value pairs containing the variables you want to substitute thru our integration with Zapier, Integromat, n8n, or REST API
A new PDF is generated!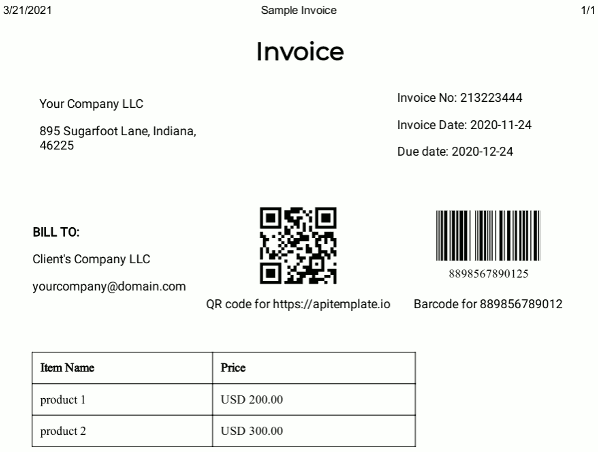 Our API's JSON response contains the download URL
Now you can use the PDF for the subsequent actions on Zapier, Integromat or your application
No-code or API Integration
Create PDFs with WYSIWYG Template Editor and JSON Data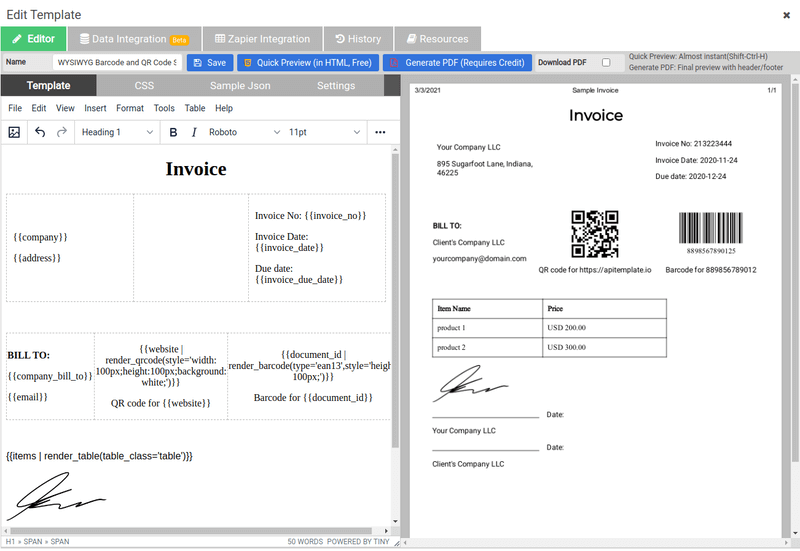 Create PDFs with Markdown Template Editor and JSON data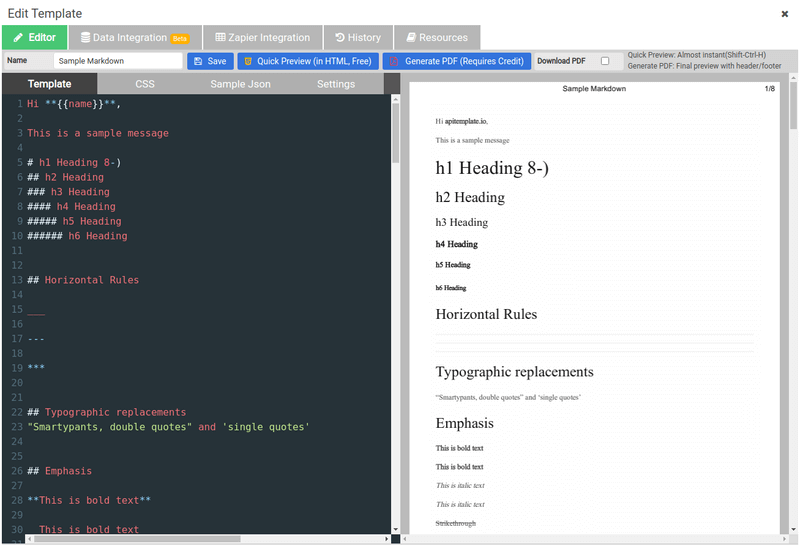 Configure header, footer, margin and page orientation
Style your PDF document with CSS
Apply dynamic JSON data to create variations of PDF documents & preview the result instantly
No-code or API Integration
Automation and API Integration
*Integration with other no-code platforms can be achieved with the platform's HTTP/HTTPS component such as bubble.io – API Connector or Integromat – HTTP app
Copyright © 2021 APITemplate.io