Two powerful APIs in one place
APITemplate.io is the newest API-based platform designed to give you two powerful APIs for your media content generation — Images and PDFs
Auto-generate banners, social images, QR codes in seconds
Generate images from reusable templates
Easy-to-use drag and drop editor
No HTML or CSS knowledge required
Auto-Position to create responsive image
Smart Crop to find a good crop for your image
Templates for Facebook posts, Instagram posts, Pinterest, and other social media
Add text to image or add a caption to images/photos via API
Support dynamic components such as QR code and rating
Preview instantly
Infographics and banner generation
Auto-generate PDFs with HTML and WYSIWYG
Generate PDF documents from reusable templates
WYSIWYG to PDF generation
Support Custom CSS and Javascript
Powerful template engine
Preview and customize JSON data with API Console instantly
Support custom footer and header with page number, total pages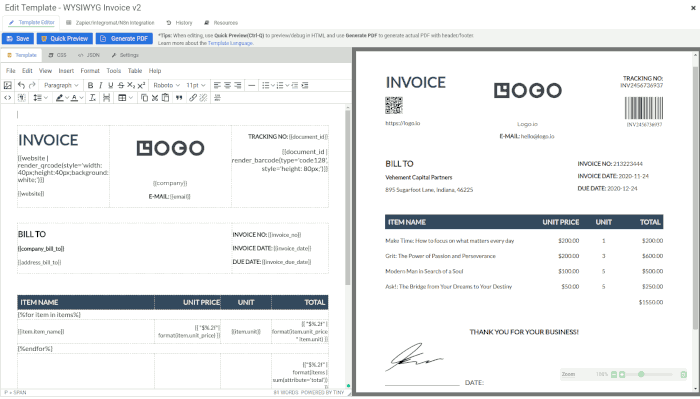 Design Once, reuse many times
Seamlessly create images and PDFs from highly reusable templates
Automation and Integrations
APITemplate.io supports Python, UiPath, C# and REST API integration
for you to create PDFs and Images
*Integration with other platforms can be achieved using the platform's HTTP/HTTPS component.
See what our customers have to say
New features are regularly added, and reasonable custom requests are honoured within days.
It has been the perfect fit for us as we grow our Oxford summer school.
This is a great tool to use, both affordable, and the support service turnaround time is second to none!
Defintely worth the subscription!
It meets all our requirements and requests for changes/improvements can be discussed directly with Jacky 1:1.
Thanks and greetings from Germany
We are building a digital solution in an antiquated industry, which means we need to communicate data to our partners in the format that they are accustomed to (pdf forms).
APITempate makes it easy for us to do this!
If you are struggling with PDF's, like I was, check 'em out!
Using the template editor is a bit of a learning curve, but the support team is very responsive and helpful.
APITemplate.io is great. I love being able to quickly use HTML and CSS templates with dynamic variables to create documents.
Support is also fast and responsive.
Great vendor!
Copyright © 2023 APITemplate.io